Women's Wear for Cycling
Cycling is a very popular leisure and sporting activity for males and females of all ages. Its popularity increased even further during the pandemic as people sought an alternative to the then closed gyms. The benefits of cycling are numerous, including offering healthy exercise, saving money and being kinder to the environment than driving vehicles. Cycling to work is a good form of exercise whilst saving money on transportation costs. Special clothing is not necessary for biking, your everyday clothes such as trousers can be worn.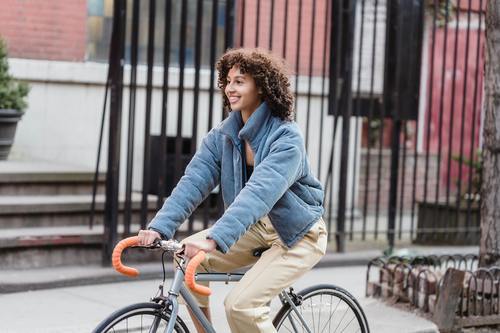 Comfortable Trousers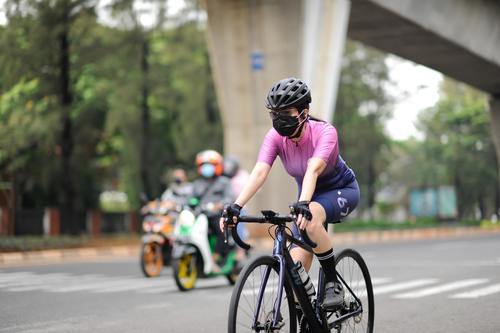 Comfortable trousers are one item you can wear to look and feel good whilst riding. Choose from a range of styles, colours and materials at NA – KD. As comfort is a key when cycling, perhaps the jersey or stretch materials will suit you best as well as the sweatpants and leggings. No need to compromise on style; the trousers are available in boot cut, front or side slit pants, flared, wide leg, cropped, slim fit, high waisted, pleated with a number of different waist closures. All of these and more are available from NA – KD, an online fashion store that is open 24 hours a day for you to shop at your leisure.
Other Clothing
Comfortable, loose clothing that will not restrict your movement is very helpful when riding, but remember to wear bicycle clips if you wear wide legged trousers. Tight clothing should be avoided unless the material is stretchy. If the weather is warm, you can simply wear a T-shirt as a base layer. If the weather is cold, different layers of long sleeved garments such as hoodies, are preferable to jumpers as they can be unzipped when you get warm. A waterproof jacket may be necessary and footwear that can be securely fastened to help keep you safe.
Clothing for the More Serious Rider
If you become more serious about cycling and are riding long distances, then you will need clothing designed for that purpose to keep you comfortable. If you choose to be a road rider, lycra is a good choice because its stretchy, wicks away sweat, is breathable and dries quickly. If mountain riding is your choice, then you will need more protective clothing such as baggy shorts that still have all the same properties of lycra shorts.
Perhaps the most important item for both types of rider are padded shorts or leggings, designed especially for women, to prevent the rider from getting saddle sore on long rides. Riders will also require padded mitts or gloves to help absorb vibrations from the handlebars. Cycling jerseys, featuring longer backs to stop them riding up when the cyclist leans forward, are breathable keeping the rider cool when hot and warm when cold. Specially designed cycling jackets, again breathable with long backs, will help with wind chill and keeping the rider dry if it rains. Lastly, cycling shoes, both clip in and non-clip in, can help to improve the efficiency of the rider's cycling action.
So if you are a casual bike rider, your normal clothes can be worn as long as they are comfortable. More serious riders will need specialist clothing to keep them safe and comfortable. Don't forget to wear a helmet, it may save you from serious injury. Happy cycling!